The aim of this initiative is to provide Indigenous communities, farmers and growers with the support they need to get the most out of their crops, exploring ways they can optimise their return from wild harvesting and increasing their supply. While doing this, the Native Harvest Initiative commits to honour and respect traditional harvesting practices.
By working together, the Native Harvest Initiative provides communities and growers with the comfort and security of a guaranteed customer for their crop.
The Native Harvest Initiative also provides ongoing advice and support around issues such as cultivation and crop monitoring, along with harvest and post-harvest handling.

Samantha Andrews
Agricultural scientist
co-founder of micro harvest
Samantha Andrews is an Agricultural Scientist and co-founder of Micro Harvest. She's
worked in Queensland's Wide Bay-Burnett region as an Agronomist, and as a Nursery Manager for two of the country's leading berry producers. She has developed expertise in plant propagation and variety development through to commercial production of fresh produce.
Along with providing seedlings to growers that are pest and pathogen free, Samantha is passionate about utilising her technical skills to support farmers and Indigenous communities in expanding current production, developing and commercialising new native plants. As an accredited qualified person with the Plant Breeders Rights office, she can act as a consultant to plant breeder's rights applicants within the industry.
Samantha's favourite native ingredient is the Mountain Pepper (Tasmannia lanceolata) and often uses the dried and milled leaf as a meat seasoning.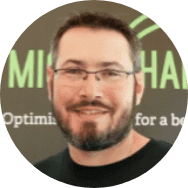 Stephen Andrews
Managing director &
lead propagator of micro harvest
Stephen Andrews is the Managing Director and Lead Propagator of Micro Harvest. He has extensive industry experience propagating and cultivating both berry crops and ornamental plant lines.
Stephen has developed a passion to set a new gold standard in seedling production, focused on reducing input risk and improving supply chain security. He believes there is a fundamental flaw in the way the nursery industry currently provides seedlings to farmers – with the constant lament being "you start with a problem, you end with a problem". His ethos is to push the envelope in propagation by fusing conventional glasshouse production methods with the latest ag-tech advancements.
His favourite native is the quandong (Santalum acuminatum) for its unique flavour. He loves it in jams and chutneys.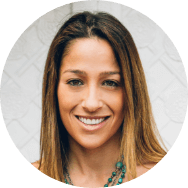 Hayley Blieden
Certified Dietitian,
Nutritionist & Founder of
The Australian Superfood Co.
Hayley Blieden is a Certified Practising Dietitian and Nutritionist, and the Founder of The Australian Superfood Co.
Hayley always knew she didn't want to follow traditional dietitian's path. Instead, her passion was on creating foods that would enhance the way people feel and perform. A growing global interest in superfoods sparked her curiosity about Australian superfoods, so she began researching native Australian ingredients.
Hayley has played a significant role in growing the Australian native food industry, introducing Australian native ingredients to high-end restaurants and mainstream food and beverage products. In 2020, The Australian Superfood Co products were added as permanent placeholders in the MasterChef Australia pantry, demonstrating the increasing awareness and interest in Australian native herbs, fruits and seeds.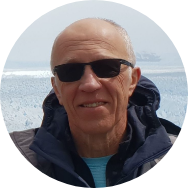 Ralph Wollner
Managing Director of
The Australian Superfood Co.
Ralph Wollner is an experienced business founder, manager and leader. His career spanned legal practice, manufacturing and logistics, the latter internationally. He has mentored, coached and advised young entrepreneurs, C-level executives and business owners in areas such as career transition, change management and business growth. He has been a member of numerous boards and advisory boards.
Ralph is a qualified lawyer with a masters degree from George Washington University. He is a former Adjunct Professor at RMIT University and former fellow of the AICD and AIM.
Ralph's favourite native is Mountain Pepperberry and he loves adding it to salad dressings.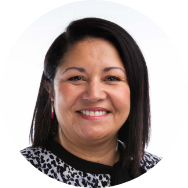 Topaz McAuliffe
Founder of 15 times Better
Indigenous Affairs Program
Coordination
Topaz McAuliffe is founder of 15 Times Better, a company helping Australian organisations set up, improve, scale and deliver Indigenous affairs programs as part of the collective national effort to close the gap.
Before this, Topaz created and implemented Coles Group's award-winning Indigenous affairs program, driving employment, supplier and customer strategies. Coles is now the largest private sector employer of Aboriginal and Torres Strait Islander people, with over 5000 team members, and the company has been recognised by organisations including Fortune, United Nations and the Australian Human Rights Commission. During Topaz's time at Coles, Indigenous supplier engagement increased for 10 consecutive years, with a particular focus on agriculture, aquaculture, fishing and native bush foods industry.
Topaz loves connecting with people through food, and is excited for a future where Australian native produce will have a place in every household pantry. Saltbush is one of her favourite native ingredients, due to its versatile nature and delicious flavour profile.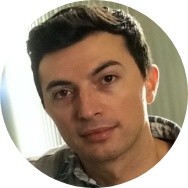 Chris McLoghlin
Co-founder of Fable Food Co.
Chris McLoghlin is the co-founder of Fable Food Co, a fungi and mushroom technology food company producing meat analogues and nutraceuticals. He's also the founder of Mycelia Organics, Australia's largest organic mushroom farming company.
In 2018, Chris co-founded escavox, a supply chain monitoring company working with some of the country's largest producers and supermarkets to improve visibility, accountability and management within the food industry.
Chris's favourite Australian native is the cordyceps gunii, also known as a 'zombie fungi'. It only grows for a few weeks of the year, and is packed with a powerful array of health-boosting compounds. They're fun to forage for too!
Join the native harvest initiative